Cleantech Waste & Water Think Tank
Visuelles Protokoll des 1. ASK-EU Beiratstreffens und Cleantech Waste & Water Think Tanks.


Besondere Veranstaltungen erfordern besondere Lösungen bei der Darstellungen der erzielten Ergebnisse. Nachfolgende Bilder zeigen die erarbeiteten Ergebnisse des Cleantech Waste & Water Think Tanks in Form eines sogenannten MindGraphics in englischer Sprache.

Bitte klicken Sie für eine vergrößerte Darstellung auf die jeweilige Grafik.

Gesamte Darstellung:



Arbeitsgruppe "Abfall" (Ergebnisse präsentiert von Robert Schrimpff):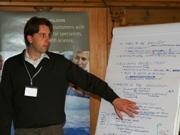 Arbeitsgruppe "Wasser" (Ergebnisse präsentiert von Tom Vereijken):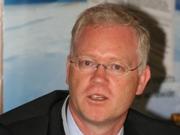 Folgende Beiratsmitglieder und Experten nahmen an diesem treffen teil:
- Dipl.-Ing. Peter Blank (Amt für Abfallwirtschaft Karlsruhe, Member of board VKS at VKU),
- M.Sc. Lic.Tec. Marjukka Dyer (Tampere Polytechnic University of Applied Sciences),
- Prof. Dr.-Ing. Wolfgang Günthert (Universität der Bundeswehr, Munich),
- Prof. Dr.-Ing. Bernd Neukirchen (Essen),
- Prof. Dr.-Ing. Gerhard Rettenberger (Fachhochschule Trier),
- Tom Vereijken (European Water Partnership, Brussels)
- Werner P. Bauer (ia GmbH, Munich),
- Friedrich Bornikoel (TVM Capital GmbH, Munich),
- Dipl.-Phys. Ph.D. Edmund Fleck (Martin GmbH, Munich),
- Gil Forer (Ernst & Young Global, London),
- Sina Fueess (Ernst & Young AG, Mannheim),
- Dr.-Ing. Günter von Hagel (Strategieberatung Umwelt, Wiesbaden),
- Dr. Volker Koschay (GIMAT GmbH, Polling)
- Dipl.-Ing. (FH) Thomas Kroner (ia GmbH, Munich),
- Dipl.-Wirtschafts-Ing. (FH) Bernhard Lipowsky (ia GmbH, Munich),
- Robert Schrimpff (TVM Capital GmbH, Munich),
- Stephan Smith (Ernst & Young LLP, London),
- Dipl.-Ing. (FH) Markus Stahl (ia GmbH, Munich),
- Julie Linn Teigland (Ernst & Young AG, Mannheim),
- Herbert Weber (P-SPE, Frankfurt)
- Dr. Werner Wolf (TVM Capital GmbH, Munich).

Nachfolgend die englische Kurzzusammenfassung des Treffens sowie einige Bilder

1st ASK-EU Advisory Board Meeting
The 1st ASK-EU Advisory Board Meeting was held in connection with the CleanTech Waste and Water ThinkTank.

The objectives of ASK-EU were presented by Werner P. Bauerand noticed by the board. The considerations were expanded in one-on-one interviews to advance the internationalisation of ASK-EU. The presentation is available here.

The advisor Tom Vereijken recommended a contiunuation of the waste and water discussion on short term and his suggestion was supported by the participants. The next meeting will be held in early 2008.


CleanTech Waste and Water Think Tank
The possibilities and barriers to the adoption of waste / water management innovation were discussed by the participants.

WASTE


In the waste sector one of the identified barriers is the lack of acceptance of standardized products and very specific customer requirements. Also contracting authorities prefer proven technologies to avoid risks.
Innovations in the waste sector are mostly driven by legislation and related commercial conditions (prescriptive limits, subsidies etc.). Sources of innovations are universities (doctor thesis), entrepreneurs and operators of treatment plants or landfills. The identification of innovations is difficult, because the field of international waste management is a fragmented and badly structured market.
The dissemination and the access to best practices and lessons learned (knowledge assets) is an important component of innovation efforts in this industry. A database of such information will be achieved using the portal ASK-EU. Tracking use of this information will also help the industry identify demands and new markets worldwide.
The group also concluded that internationalization of innovations can be improved through uniform legislation and focus on standardisation (fewer customized products).
WATER

In the water sector two primary markets were identified. On the one hand the Western World which is characterized by the purification of water from micro pollutants. And on the other hand the Eastern World where water shortage and poor water quality dominate the scene.
In the Western World the barriers (e.g. fragmented market, nun-uniform legislation) to adoption of innovation were identical to the waste sector. Enforcement of existing EU directives could enromourly boost the market, but the greatest opportunity will be in innovations for the Eastern World.
However, barriers in that region include the lack of focus on the demands and the difficult identification of products and customers because the market is fragmented. Successful innovation in the Eastern World must provide solutions that are simple and low maintenance, offer decentralized implementation and are small, scalable applications.
As in the waste segment, dissemination and access to knowledge assets will be provided through the portal ASK-EU. In expecting a market push for high quality information and cleantech knowledge the aim of ASK-EU is connecting business with environmental specialists.
Further results of the meeting will be published shortly.


Gallery of the 1st ASK-EU Advisory Board Meeting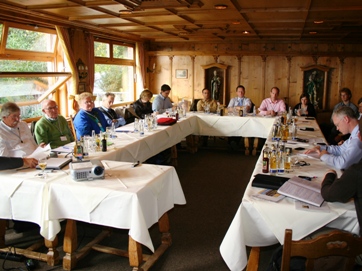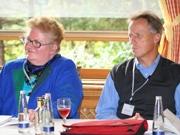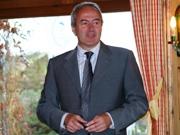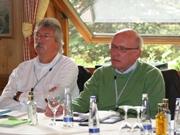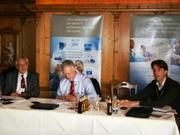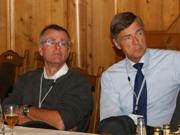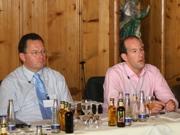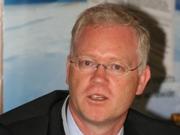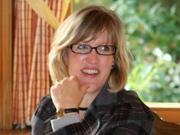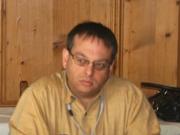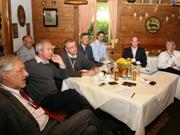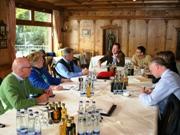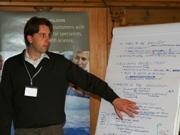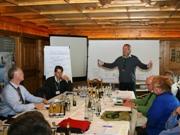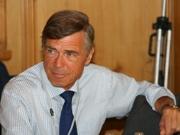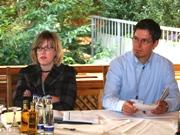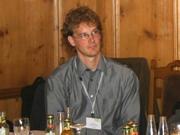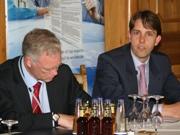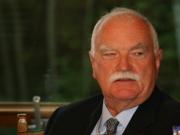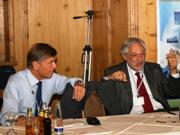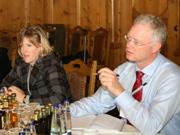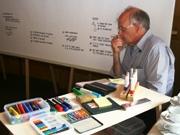 ---
Kommentare: